Talking with
your partner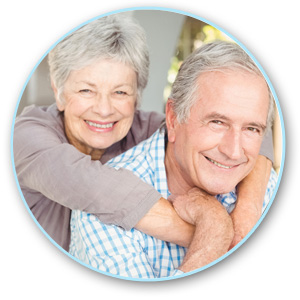 Your partner is a critical part of your understanding and comfort with your feminine dryness. You'll want to approach this issue as a team. Here are some tips:
Make sure your partner knows your symptoms and how they impact your quality of life. This is not just about sex.
This is a very common issue and many women (and especially men) don't realize the scope or impact of vaginal dryness. The VIVA Study is an international review to share with your partner to provide some background and to help start the discussion.
Vaginal dryness may be a natural part of aging but neither you nor your partner needs to just tolerate it. Like his sore knees, greying hair, or erectile difficulties – life changes, and you need to put it into perspective. It's no one's fault.
If you're embarrassed to start the discussion, try writing your partner a letter, or even send an email.
Share information about vaginal dryness, or send him to this website, to get information into his hands.
And then, talk about your treatment – what to expect and what he can do to help you deal with this change in your life.